Please Note: The 2022 Coaching Weekend has been cancelled.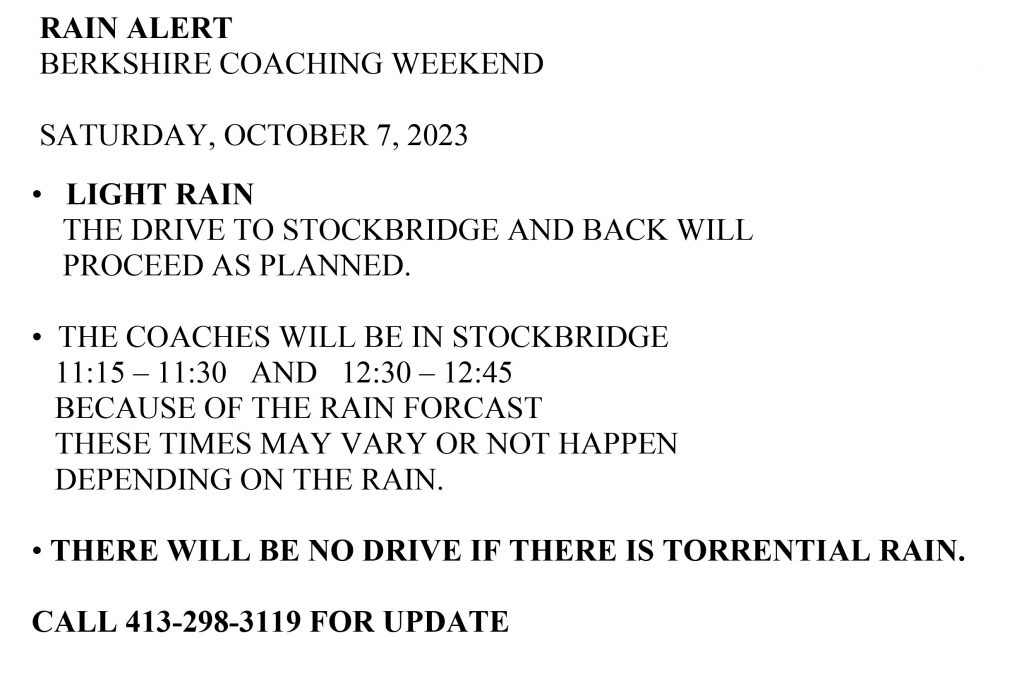 Please Note: The Drive For Saturday October 7th, Has Been Cancelled.
NOT YOUR ORDINARY DRIVE THROUGH THE COUNTRY. This will be our tenth drive, continuing the Gilded Age tradition of Coaching in the Berkshires. The Berkshires, of western Massachusetts, known for its natural beauty, provided a favorite coaching setting for many members of the Coaching Club of New York at the turn of the century. Coaching Club members included Augustus Schermerhorn, Harris Fahnestock, George Griswold Haven, Sr. and George Griswold Haven Jr., Harry Payne White and Coaching Club president Frank K. Sturgis all had residences in the Lenox area.
They came to enjoy the perfect fall weather and the glorious foliage throughout the rolling hills. The Astors, Vanderbilts, Fields, Morgans, Carnegies, and Westinghouses were some of the famous families that built large opulent "Cottages" and the Berkshires became known as the "Inland Newport".
You are invited to view the coaches at Elm Court Estate, bring a picnic lunch to enjoy on the grounds of this lovely property.
We encourage you to also view the coaches as they travel the roads of the Berkshires and pass through the lovely village of Stockbridge on their way to and from Orleton Farm.